ALTERNATIVE HANDHELD EMULATION
Console UIQ Phones
Name
Tickypip for UIQ phones
Author
Someone
Description
Netwalk Clone for the UIQ range of phones.
Screenshots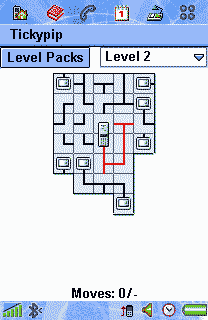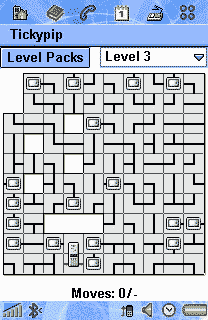 Download
Here v1.1
Extra Levels Here
source = Here
Information
Tickypip is a NetWalk clone by Christian Hammond released under GPL. You can use NetWalk levels in Tickypip, there are 33 additional levels in the netwalk demo you can use.
"Tickypip is every network administrator's worst nightmares brought to your PDA. You must complete every level by connecting all computers to the main server. The network, however, is horribly fractured, and it may take some creativity and patience to solve some puzzles."

The Hottest DCEmu Posters